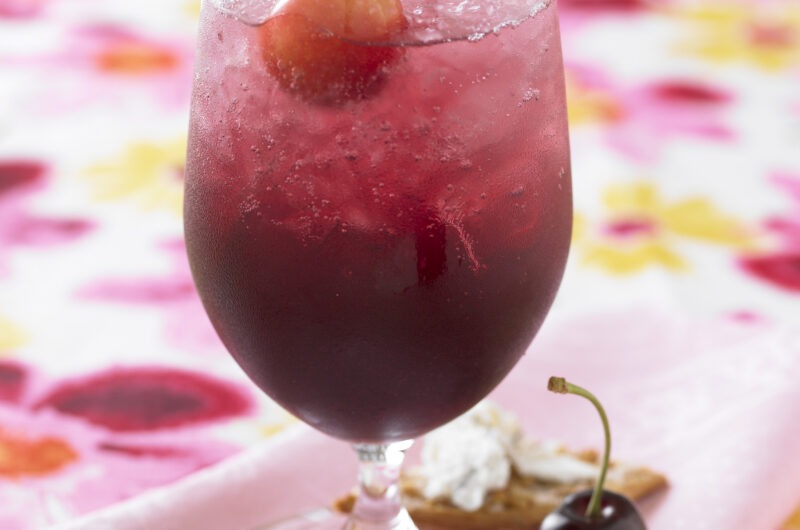 Ingredients
4

cups

Northwest Cherries, pitted and halved

2

cups

water

3

tbsp

lavendar

2

tbsp

sugar

9

oz

vodka

crushed ice

club soda

6

Northwest Cherries with Stems

6

Lavender sprigs
Instructions
Combine cherries, water, lavender and sugar in a small saucepan.  Heat mixture until it barely begins to boil.  Remove from heat and allow mixture to cool completely.  Strain and reserve liquid.  For each drink, combine 4 ounces cherry-lavender mixture, 1½ ounces vodka and 4 ounces crushed ice in a tall 12-ounce cocktail glass and top with club soda.  Garnish with a cherry with stem and a sprig of lavender blossoms.

Variation:  For a delicious cherry martini, shake or stir strained cherry-lavender mixture, vodka and ice together.  Strain into an 8-ounce martini glass, top with soda and garnish with a cherry with stem and a sprig of lavender blossoms.

Tips:Recipe may be doubled.Pitted frozen sweet cherries may be substituted when fresh cherries are not in season.Cherry-lavender mixture may be stored in the refrigerator for a week.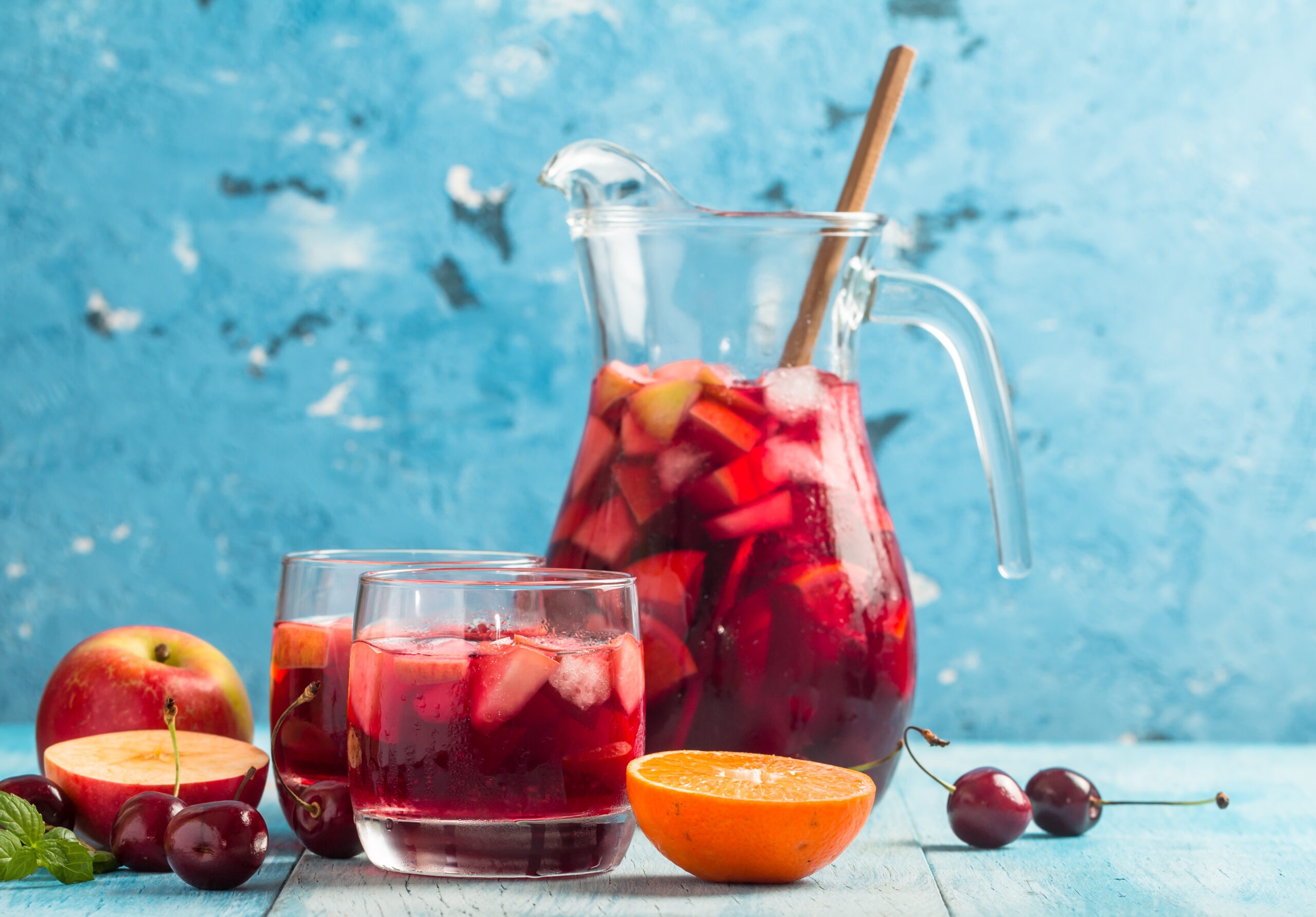 Ingredients
2

cup

Northwest Cherries, pitted

2

cups

chilled orange juice

2

cups

chilled lemon-lime flavored soda

1

can

(8oz) pineapple chunks in juice

chilled and drained

1

orange peeled and sectioned
Instructions
Place cherries in single layer on baking sheet, freeze until firm.

Blend orange juice, soda, pineapple with juice, and orange sections in a pitcher. Pour into glasses to within 2 inches of top.

Divide frozen cherries between glasses. Serve with spoons.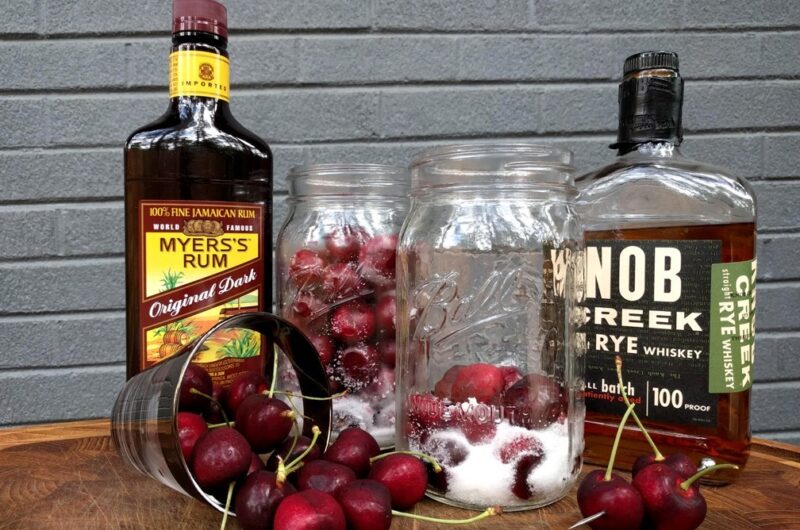 Ingredients
2

lbs

Bing Cherries

1/2

cup

sugar

750

ml

Rye Whiskey, Vodka, Rum or Brandy

zest of 1 lemon
Instructions
Wash cherries, remove stems.

Pierce each cherry a couple times with a toothpick or cocktail skewer.

Pack cherries into 1/2 gallon or 2 quart jars. Divide sugar and lemon zest between jars.

Top with 750ml of liquor.

Cap, shake to dissolve sugar (you may need to shake a few times a day until sugar isdissolved).

Place jars in a dark, cool pantry for 6mos.

After opening place cherry bounce in refrigerator.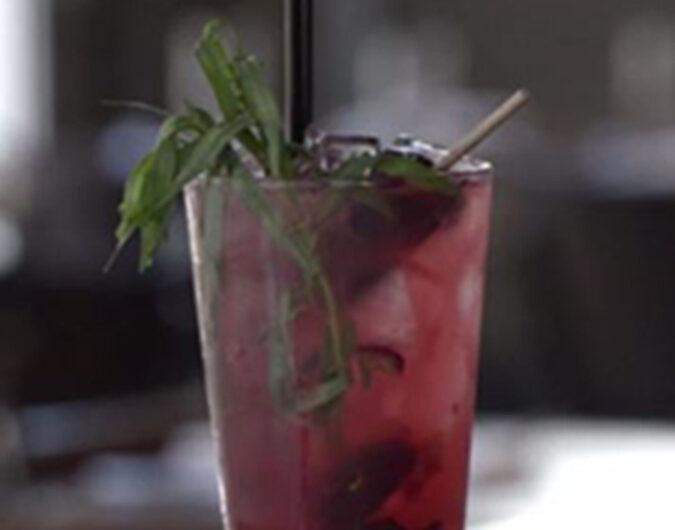 Ingredients
1 1/2

oz

tarragon simple syrup

recipe below

1 1/2

oz

lime juice

5

pitted cherries

soda water

ice
Instructions
Fill a pint glass halfway with ice. Add 3 cherries and, using a wooden muddle, crush cherries to break apart and release juices. Add tarragon syrup, lime juice and stir. Fill pint glass to the top with ice and fill to top with soda water. Skewer remaining 2 cherries and place on top as garnish with a sprig of tarragon.
Notes
Tarragon simple syrup
Makes: 3 ounces
2 ½ ounces sugar
2 ½ ounces water
3 fat branch fresh tarragon
zest of ½ orange, zested on a microplane
In a small saucepan warm sugar and water, stir to fully dissolve sugar. Do not boil. When small bubbles start to form, add tarragon and orange. Remove from heat and cool. When cool, remove tarragon from syrup.