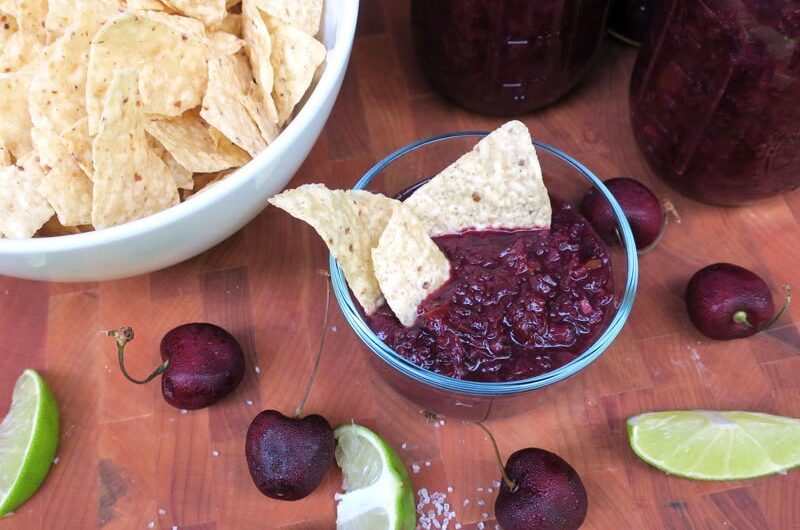 Ingredients
4

lbs

Northwest Cherries, pitted and chopped

1 1/2

cups

red onion (chopped)

1 1/2

cups

white vinegar

1

cup

bell pepper

3/4

cup

sugar

3

jalapeno peppers (minced)

3

garlic cloves (minced)

1

tsp

ground cumin

1/4

tsp

cayenne pepper
Instructions
1. Combine all ingredients in a large sized, non-ionized pot. Bring to just a boil, then reduce heatand simmer for 10 minutes or until salsa no longer looks watery.

2. Ladle salsa into hot prepared pint jars. Wipe rims, apply lids and rings (finger tight) and processin a hot water bath for 15 minutes.

3. Remove canning pot from heat, remove lid, and let jars rest in the cananing pot for an additional5 minutes. Remove jars, let sit on counter for at least 12hrs.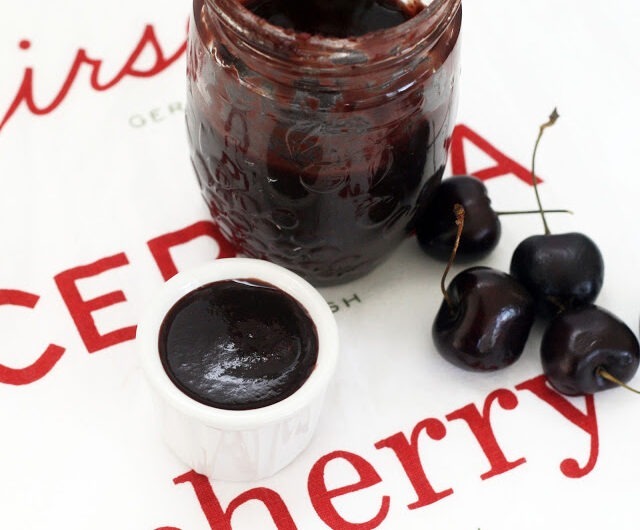 Ingredients
3 1/2

cups

Northwest Cherries, pitted

3/4

cup

unfiltered apple cider vinegar

1/4

cup

pureed chipotle peppers in adobe

1/3

cup

chili sauce

1

small

sweet onion, chopped

3

cloves

garlic

3

tbsp

dark brown sugar

1 1/2

tbsp

Dijon mustard

1

tbsp

butter

can be omitted

1

tsp

mesquite liquid smoke

1

tsp

smoked paprika

sea salt and black pepper
Instructions
Pulse all ingredients in a blender until smooth. Pour into a small saucepan and simmer on the lowest setting until heated through and it reduces and thickens, about 15-25 minutes. Ladle the sauce into prepared jars leaving 1/4inch headspace. Process in the hot water bath for 10 minutes.

Yield: about 4 8-oz jars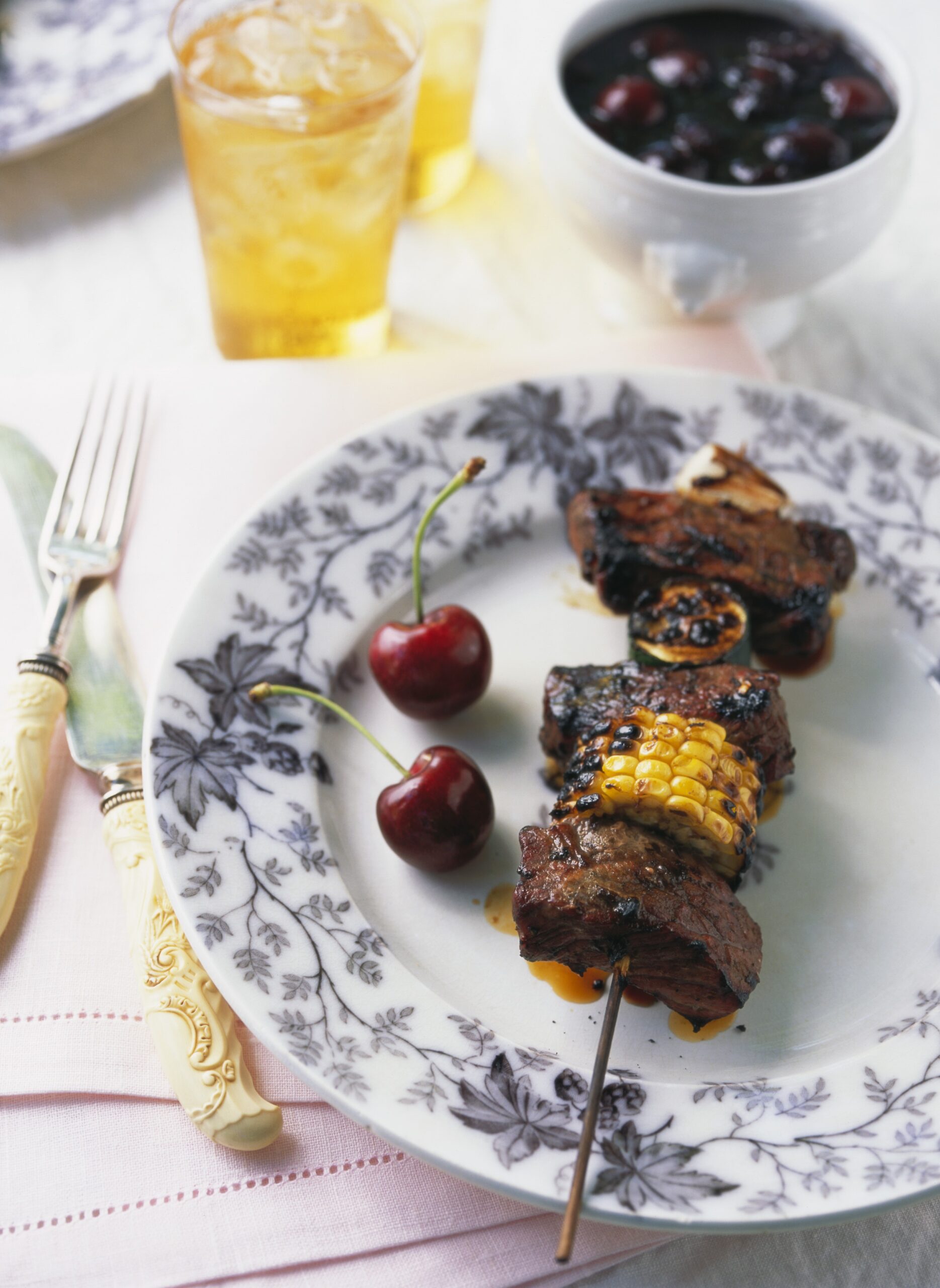 Ingredients
1

cup

balsamic vinegar

2

tbsp

olive oil

1/2

cup

Northwest Cherries, pitted and chopped

1

tbsp

Dijon mustard

1

tbsp

sugar

2

tsp

chopped fresh sage

1

tsp

chopped fresh rosemary

1

tsp

chopped fresh thyme

1/2

tsp

salt

1/8

tsp

ground pepper

1/2

cup

Northwest Cherries, halved and pitted
Instructions
Mix vinegar and olive oil; reduce mixture to ½ cup.  Add chopped cherries, mustard, sugar, herbs, salt and pepper; simmer 10 minutes.  Reserve half of sauce for marinade.  Add halved cherries to remaining sauce; return mixture to a boil and simmer about 1 minute.  Serve with grilled meat, poultry, or fish.   Makes 4 servings sauce (and about 1/3 cup marinade).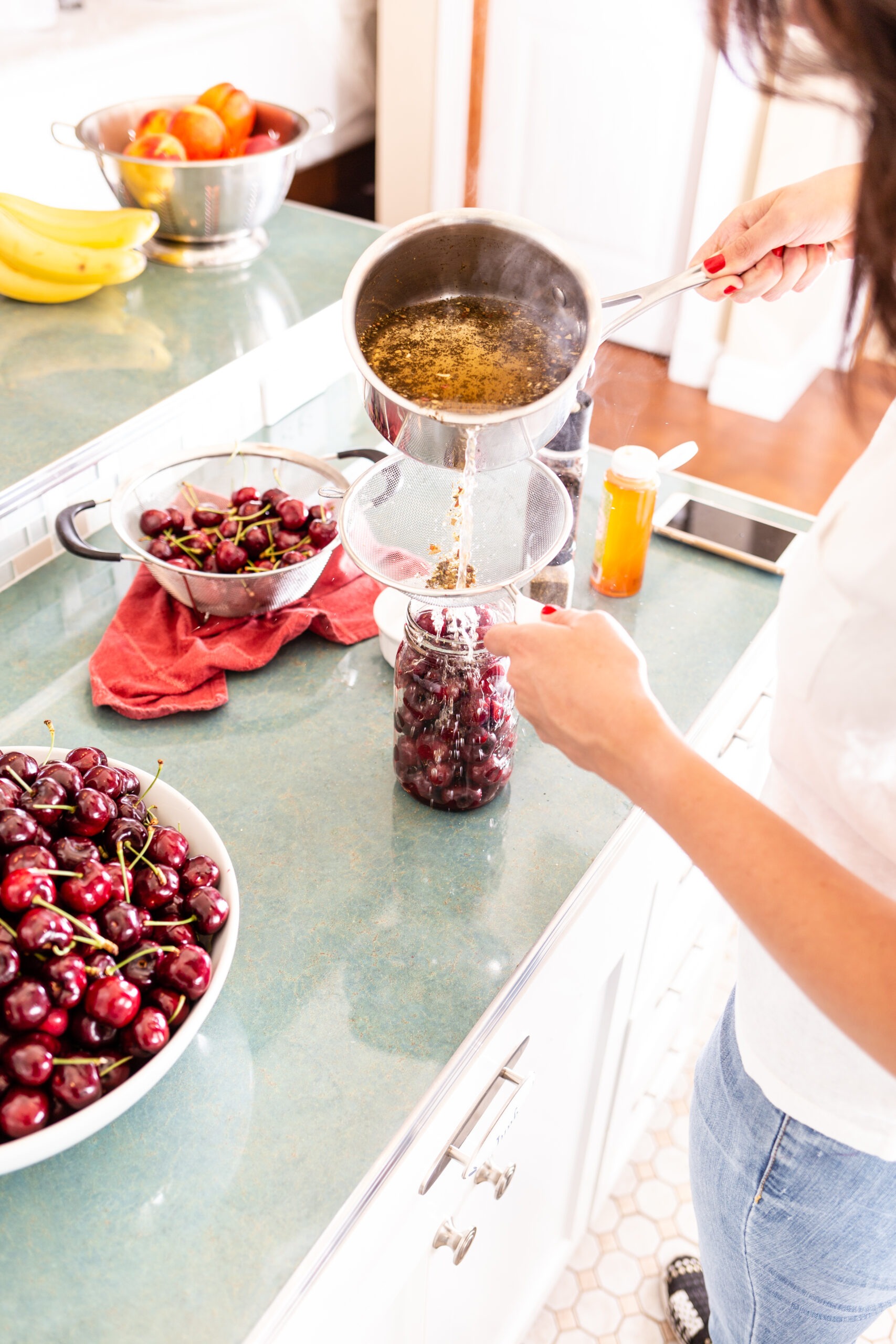 Ingredients
1

lb

Northwest Cherries

Pitted and halved

1.5

cups

Water

0.5

cups

Vinegar

Rice wine or Apple Cider

1

tbsp

Pickling Spice Blend

1

lg

Sprig Fresh Thyme

6"

strip

lemon zest

0.5

Cubic inch Fresh Ginger

Pinch of salt and ground black pepper
Instructions
Rinse, pit and halve cherries.  Set aside. Combine all remaining ingredients in a small pot and bring to low boilover medium heat.  Add cherries, removefrom heat and cover for 20-30 minutes (to taste).  Pour into strainer with large holes over sinkand rinse very briefly with cool water to clear spices.

Store in an airtight container in the refrigerator to cooland store or use immediately.

NOTE: If available, a mesh ball tea infusermay be used to contain the pickling spice mix. If used, allow to boil for 3 minutes before adding the cherries and omitrinse step.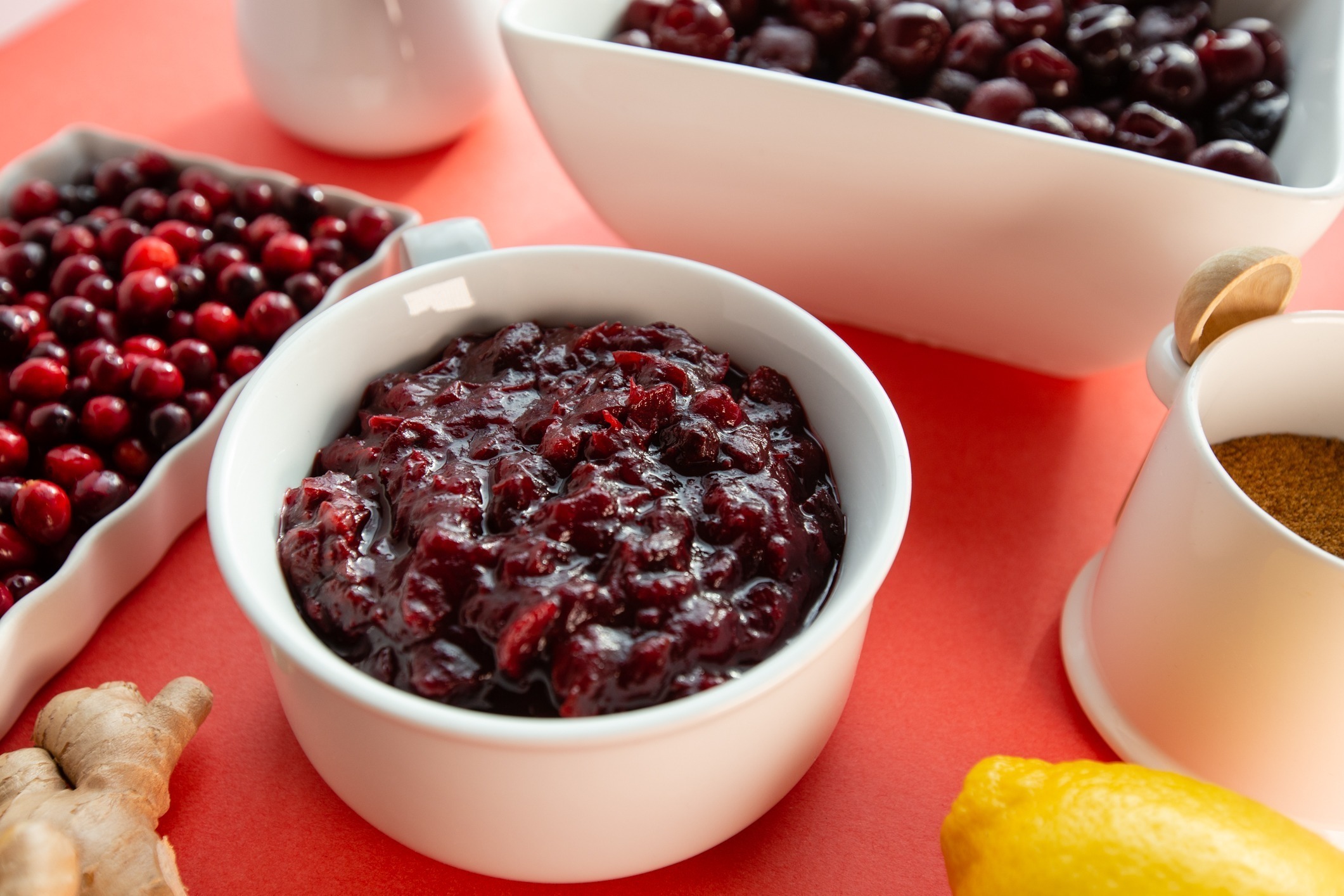 Ingredients
1

lb

Sweet Cherries

(Fresh, Frozen or dried)

1

lb

Cranberries

(Fresh or dried)

1/4

cup

water
Instructions
In a medium-sized, heavy bottom sauce pot, add ¼ of water and the fresh cranberries. Bring to simmering, stirring occasionally at first and more frequently as the sauce begins to form from the cooking cranberries. Add your sweet cherries, and continue stirring. If using dried cranberries or if the sauce is thickening more than you'd like, slowly add water or another flavoring-enhancing liquid, such as pomegranate juice, 2 tablespoons at a time. Stir and recheck before adding more liquid. Once the sauce has reduced to nearly the desired consistency, remove from the heat and incorporate any other flavorings if so desired. Allow it to cool, uncovered, for 30 minutes to 1 hour before transferring to a wider, shallow pan or dish to speed the cooling process. Once cooled, store in the refrigerator in an air-tight container (jar) for up to two weeks.

**the amount of cranberries and cherries can be adjusted, use equal portions of each
Additional recipe enhancements:
To Taste, if Desired

4 - 2" peels of fresh ginger or

3 Tbsp of citrus zest (tangerine, orange, Meyer lemon, or other of your choice) or

Coarsely ground black pepper to taste or

Fresh herbs, fresh raspberries, or other flavors pulled from your menu