Sweet Cherry Preserve recipes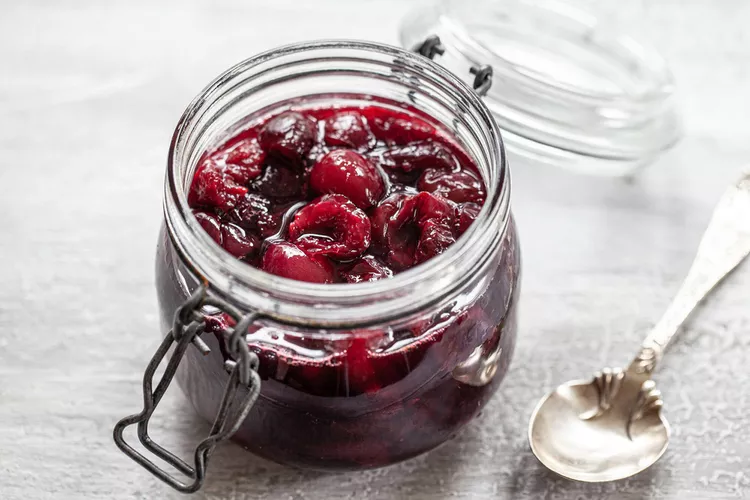 Ingredients
5

cups

sweet cherries, washed, stemmed, and pitted

1

cup

sugar

1/2

cup

water

4

tbsp

cornstarch

3

tbsp

lemon juice

1

vanilla bean (optional)

1

tsp

cinnamon (optional)
Instructions
1.   Place the cherries, sugar and lemon juice in a large non reactive pot.

2.   Split and scrape one vanilla bean and add it to the pot.

3.   Heat on low until cherries release their juices about 15- 20 minutes.

4.   Mean while mix the water and cornstarch; set aside.

5.   Increase the heat and bring to a boil.

6.   Once boiling mix the water and cornstarch well and add to the pot stirring constantly.

7.   Once mixture thickens (which will happen almost immediately if it was boiling)remove pot from heat and continue to stir for about a minute to prevent scorching.

8.   Immediately fill a hot quart jar leaving ½ inch head space.

9.   Wipe rim and place flat lid and band on the jar.

10.  Process in a hot water bath for 35 minutes.